Baccalà mantecato alla veneziana: Venetian-style stockfish spread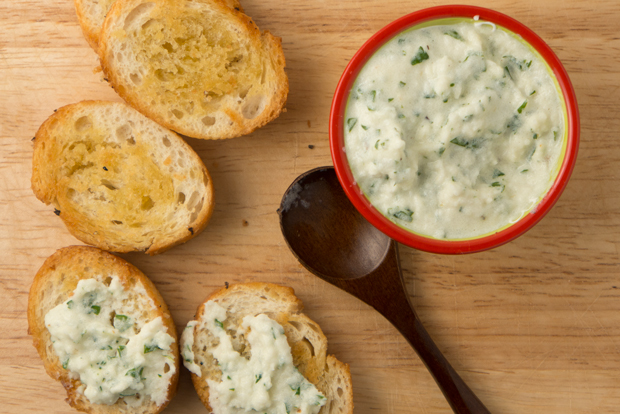 Norway has been much in the news lately. Its $850bn oil-fueled sovereign wealth fund, the world's largest, owns an eye-popping 1.3% of the world's stock markets. Not bad for a country of 5 million inhabitants! However, with power comes responsibility and it is now under pressure to use its not insignificant influence to be a more activist shareholder. But for the longest time-indeed, since the Vikings-Norway's major export was not oil but stockfish (dried cod). I learnt this when, on a recent trip to Bergen, which was and remains the center of stockfish trading, I visited a museum dedicated to the history of the Hanseatic League. This was a confederation of German merchants and market towns set up to facilitate trade and protect its members' interests. Founded in Lübeck, the Hanseatic League came to dominate trade during the 15-19th centuries in the Baltic Sea region and northern Europe. (I visited Lübeck, which is near Hamburg, a few years ago, attracted like a fly to its famous marzipan!)
The stockfish trade was so important that the Hanseatic League made Bergen one of its kontors or foreign trading posts, a privilege it shared with only a few other cities (London, Bruges and Novogord being the others). The trade also made Bergen one of the richest and most populous cities in northern Europe. The League set up its warehouses and township in Bryggen, now a bustling neighborhood of Bergen and a UNESCO world heritage site as the only surviving kontor (red buildings on the left in the picture below). The cod traded from Bergen were actually caught off the Lofoten islands in northern Norway (also in the news recently). There, they were cured by drying in the cold and salty air by being hung from vast wooden racks known as hjell, before being sent to Bergen for export. The drying and maturing process concentrates and preserves the nutrients from the fresh fish. Stockfish, incidentally, differs from the more familiar (to me at least) salt cod (bacalao) in that the latter is salted before being dried. But preservation by salting is a much more recent invention dating back to the European discovery of the Grand Banks off Newfoundland, and being made economically feasible only during the 17th century by the availability of cheap salt from southern Europe. In Norwegian, salted and dried fish is known as klippfisk.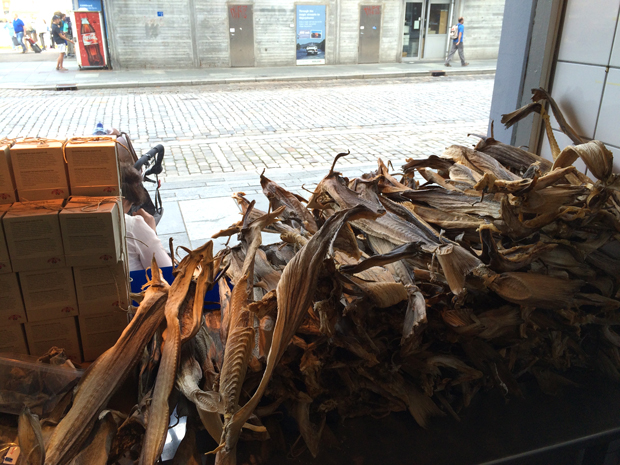 I first heard about stockfish not in Norway but on an episode of Rick Stein's new BBC series and cookbook From Venice to Istanbul, in which he introduces the confusingly-named Baccalà mantecato alla veneziana. This classic Venetian dish, which is eaten spread on a crostini, is in fact made not with salt cod but with stockfish, known as stoccafisso in Italian. I've wanted to make this dish ever since I read about it but it was not until my visit to Bergen that I was able to get my hands on the key ingredient! That said, if you can't find stockfish by all means use salt cod. With due apologies to any Venetian readers, I've made it with both and couldn't really tell you if I prefer one over the other!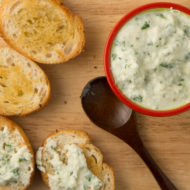 Baccalà mantecato alla veneziana: Venetian-style stockfish spread
Yield: 4 servings
Prep Time: 10 min
Cook Time: 20 min
Total Time: 30 min
Ingredients:
250 g rehydrated stockfish or desalinated salt cod
200 ml whole milk
2 cloves garlic, peeled
2-3 whole black peppercorns
50 ml olive oil
Freshly ground black pepper
small handful parsley, chopped
Crostini to serve
Directions:
Place the cod (skin side down), milk, garlic and peppercorns in a small saucepan and heat over a medium flame. Bring to a boil and turn down the heat to a gentle murmur. Cook for about 15 minutes until the fish flakes easily. Remove the fish from the pan and set aside.
While the cod is cooling, strain the milk and reserve along with the garlic.
Remove the skin and any bones from the fish and discard. Place in a food processor or small blender along with the reserved garlic and 1-2 Tbsp of the milk. Pulse until you have a coarse mixture. Then add the olive oil a bit at a time with the blender running until you get a thick paste. Season to taste with the ground pepper.
Garnish with parsley and spread over crostini.
From Venice to Istanbul: Venice to Istanbul: Discovering the Flavours of the Eastern Mediterranean by Rick Stein (link)