Ghormeh Sabzi (Persian stew)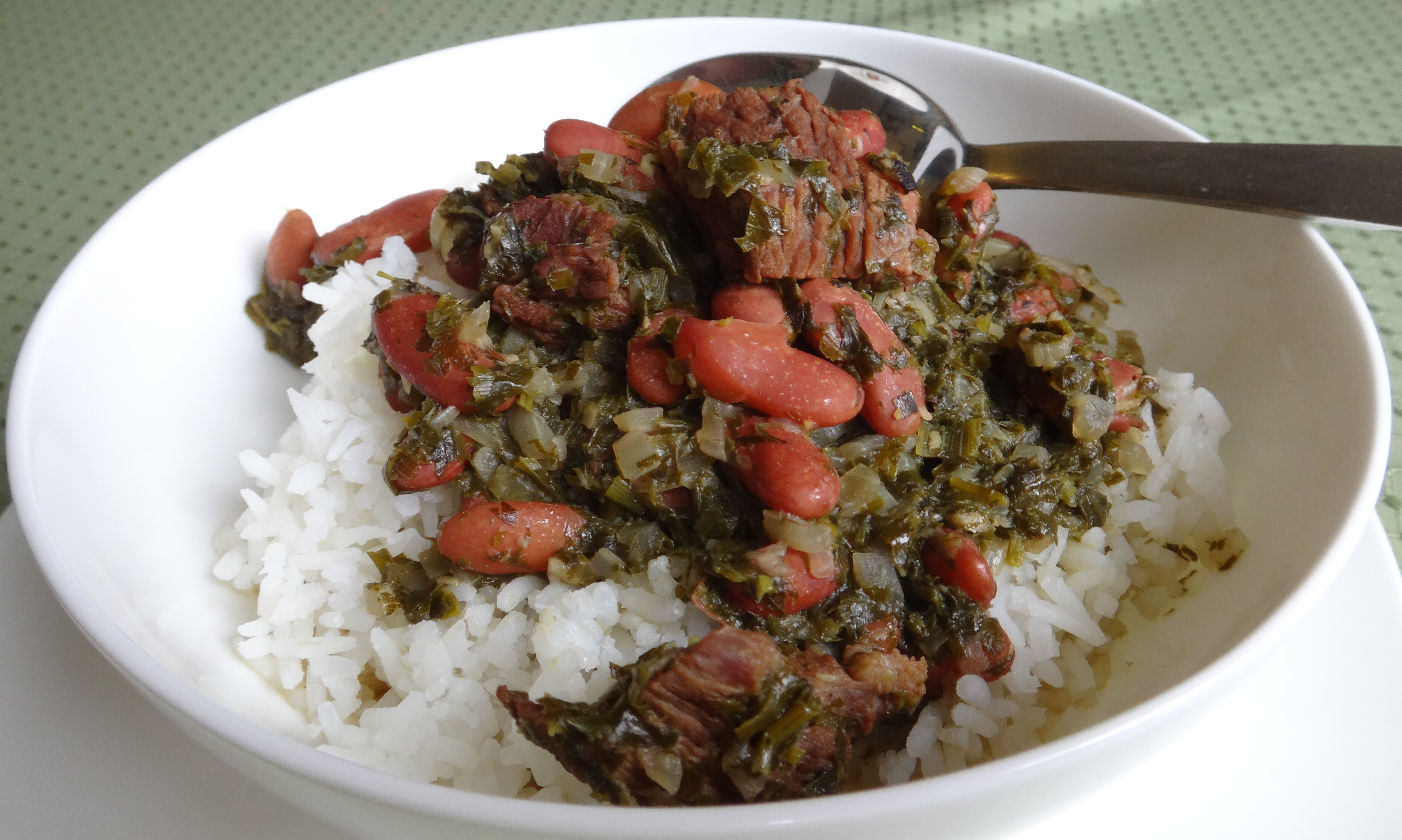 Growing up, I never particularly liked fenugreek. Methi, as its called in India, wasn't my most hated vegetable. That prize surely goes to bitter melon (karela). For those who haven't eaten fenugreek, it is a bitter green vegetable,  although its seeds – bitter as well – are also commonly used in Indian cuisine. Until recently that is. My tastes have evolved somewhat and now I can't get enough of this stuff! Until recently, too, in a measure of my culinary ignorance I thought that fenugreek was only eaten in India. But I've learned that it is also used in Persian cuisine and is, in fact, the main ingredient in what might be considered Iran's national dish: ghormeh sabzi.
I discovered this a few months ago during a visit to London. New Yorkers like to think we live in the most diverse city in the world, but London could easily give us a run for that crown. And while, say, east Asian food is far better in New York, London is much better served as far as Middle Eastern (not to mention Indian) cuisine goes. So with a day to spare I set off on what the Japanese call tabearuki (literally walking-eating), starting with lunch at Yotam Ottolenghi's new restaurant, Nopi, and ending with dinner at St. John Bread and Wine. In between, I visited Persepolis, a tiny Persian grocery store in Peckham, a part of London south of the Thames likely not on any tourist map. (It should, however, be on every foodie map. Think: "Jackson Heights".)
It was while browsing the aisles at this store that I came across tins of something called ghormeh sabzi. Much to my amazement, fenugreek was listed as a primary ingredient. When I queried the proprietor about it he explained that this was perhaps the most common dish in Iranian cuisine and gave some helpful pointers on how to use the canned vegetables. On returning to New York a quick search on the internet revealed that there is no unique way to make this dish – a common enough theme – and many versions did not even use fenugreek! Fortunately, with the instructions that I'd scribbled on the back of a London Tube ticket along with helpful tips from an Iranian friend, Dina Amin, I was able to make a very tasty and filling stew. (Dina was also kind enough to taste it and make further useful suggestions.) While its not the sort of thing one would attempt on a weeknight, its perfect for a lazy Sunday afternoon.
Ingredient note: Fenugreek leaves are readily available in Indian grocery stores (ask for "methi"). Dried limes, or Limu Omani (see picture below), are available at Middle Eastern stores.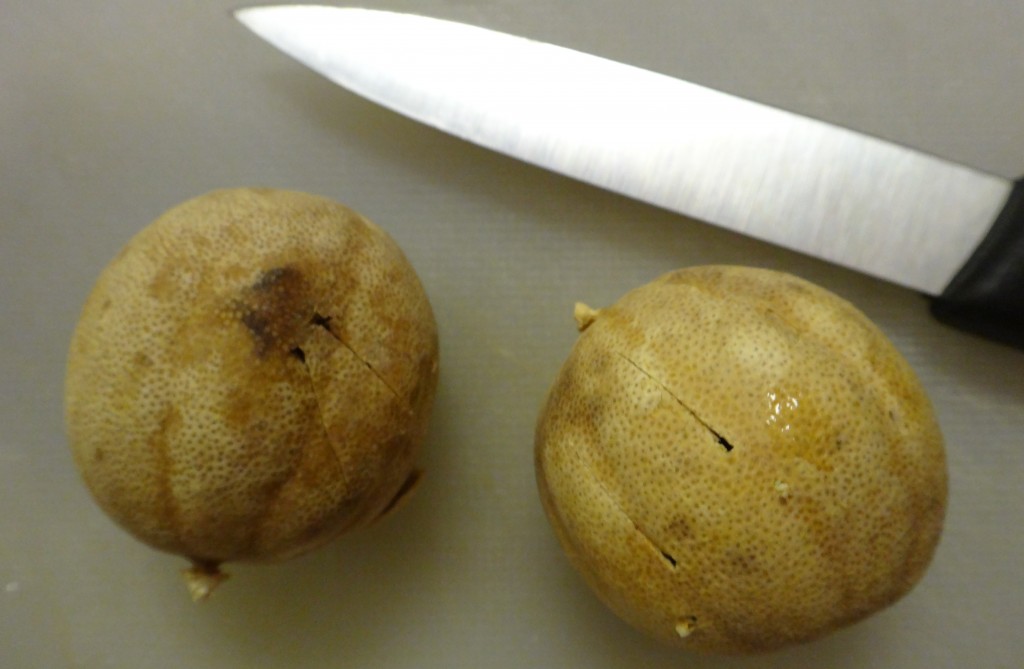 Ghormeh Sabzi (Persian stew)
Prep time:
Cook time:
Total time:
Ingredients
3 tbsp vegetable oil
½ cup dry, red kidney beans, washed and soaked overnight in water
1 bunch cilantro, washed and stemmed
1 bunch parsley, washed and stemmed
1 bunch fenugreek, washed and stemmed
1 bunch garlic chives (also called nira) or 4 scallions (green parts only)
Optional ½ bunch spinach, washed and stemmed
1 pound lamb or beef stew meat, cut into ½" cubes
1 onion, diced
Salt and ground black pepper
1 tsp turmeric powder
3 garlic cloves, minced
4 dried limes
Basmati rice for serving
Instructions
Pat dry the meat and season with salt and pepper.
Heat 1 tbsp oil in a pot over medium high heat. When the oil is simmering, add the meat and cook until browned evenly on all sides.
Add the onions, garlic, and turmeric and saute for a further 3-4 minutes until onions are softened.
Using a paring knife or fork make several holes in the limes and add to the pot along with the kidney beans.
Fry for a few more minutes, then add 4 cups of water and bring to a boil. Lower the heat, cover, and simmer for an hour or so.
Meanwhile, pat dry the greens and coarsely chop them together.
Heat the remaining 2 tbsp oil in a skillet over medium high heat and saute the greens for about 10-15 minutes. Set aside.
Add the greens to the pot, taste and adjust salt, and cook for another 2 hours or so until the meat and beans are tender. Taste and adjust salt. Remove the limes (you can eat them!).
Serve hot over basmati rice.